March 15, 2018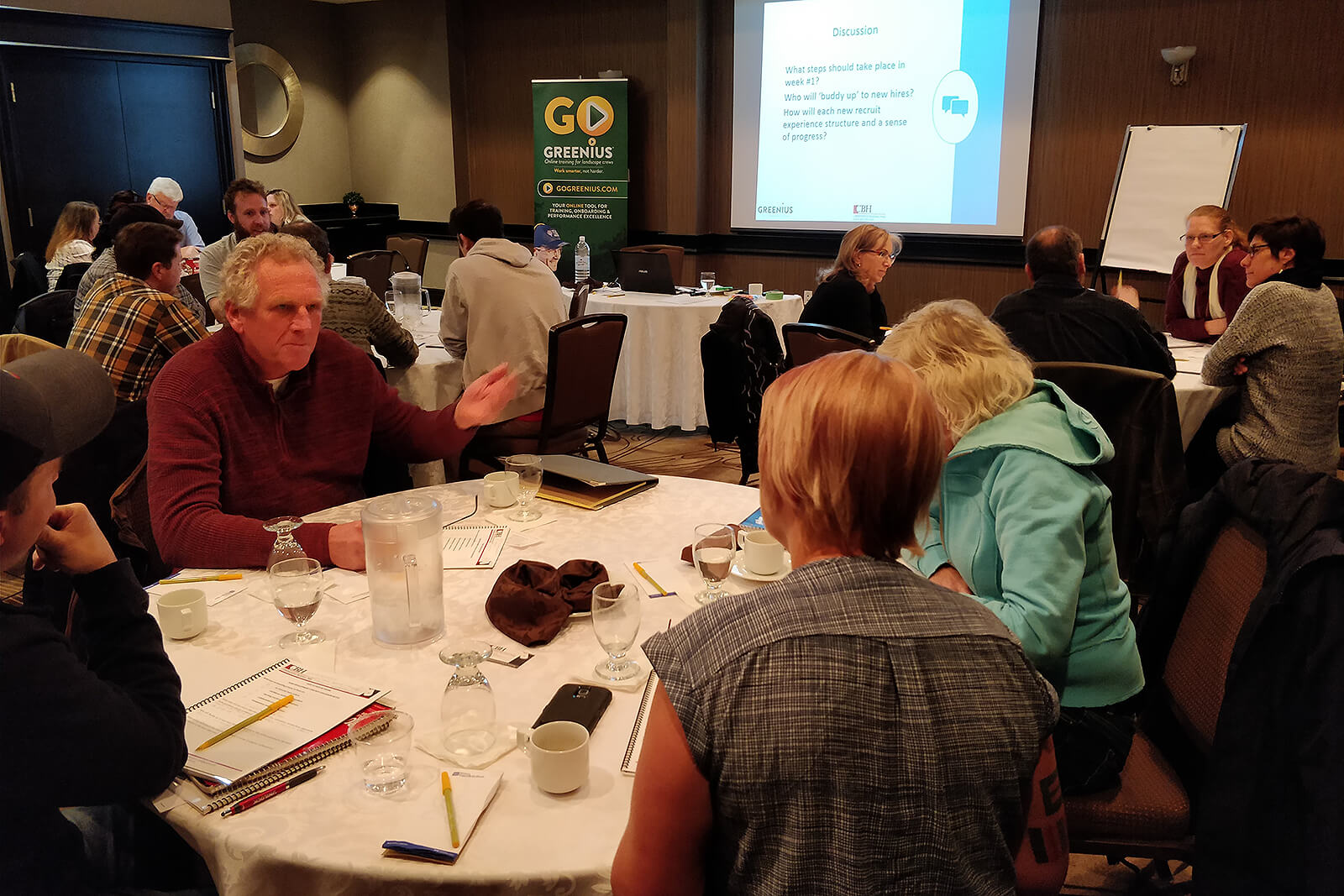 Tony DiGiovanni CHT
LO Executive Director
As I mentioned last article, at the beginning of each year, your Landscape Ontario home office staff choose a new word to act as a filter for all of our activities. For 2018, our word is "listen." With this theme in mind, and in my role as LO's "Official Observer," I would like to share some of the things I am hearing from LO members lately:
Members are having trouble finding employees.
Building a positive employee culture within your business comes with many challenges.
Differentiating your business and selling value is always a struggle, especially when dealing with low bidders.
Members want a better public image of the landscape/horticulture profession. Too often, the public does not understand the value of the important and life changing work we do, and therefore do not understand the costs associated with creating and maintaining professional landscapes.
Members are tired of the increasing compliance demands placed on them by government at the municipal, provincial and federal levels — especially in the area of human resources.
Members want to become more profitable so they can offer better salaries and benefits to their employees.
As your association, it is our job to "collectively" work on finding solutions to these difficult and complex issues. We are passionate about improving and advancing our profession. Our strategies and activities are focused on dealing with these matters and many more on a prioritized basis.
However, the truth is, you may also be able to find many solutions to these common issues by listening to and engaging with fellow members. I have witnessed this phenomenon over and over again for many years. The "meeting after the meeting" that often takes place in an almost empty room, hallway, or hotel lobby, after a chapter meeting or trade show is where the real value of membership in Landscape Ontario is realized. Engagement and participation are key. If you don't engage, you are missing out on the benefit to belonging to our "club for mutual benefit and mutual improvement." Take time to save time.
Since its inception over 40 years ago, Landscape Ontario has always operated as an informal peer-to-peer network where members help each other to deal with the multifaceted and lonely world of business ownership. That informal network was formalized a few years ago with the formation of the LO Peer to Peer Network. Every single business owner who is a member of the association can participate for free. The "meeting after the meeting" can now also take place online. Questions can be posted or opinions can be sought from peers via our private LinkedIn or Facebook groups. A wealth of business advice is literally in the palm of your hand. I follow the online discussions and am marveled at how open members are to sharing information and ideas.
This open sharing has not been an issue, as members of the group must agree to protect confidentiality with the following pledge to each other:
To honour confidentiality.
To respect vulnerability.
To offer sincere advice.
To rise above judgement.
To inspire peers with hope.
Members of the group also meet face-to-face at various locations across the province throughout the year. Expertly facilitated by Jacki Hart, I have attended some of these sessions and witnessed real friendships being made, lives being changed and I have seen people suddenly realize their role as a leader. I urge you to unlock the value of your membership by joining LO's Peer-to-Peer Network today. There is some great information and a must watch video at
HortTrades.com/p2p
. Joining is easy. Simply send an email to signup.peer2peer@landscapeontario.com and Meghan will guide you through the process.
Bill 148 update
I have been getting many calls about
Bill 148
. Please see a summary or articles and resources LO has available at
HortTrades.com/bill-148
.
The special rules for landscape gardeners will still apply for this year. We are not sure about 2019. It is important that you understand the increased costs of
Bill 148
and adjust your prices accordingly.
Have a great season!
Tony DiGiovanni may be reached at tony@landscapeontario.com.