January 15, 2017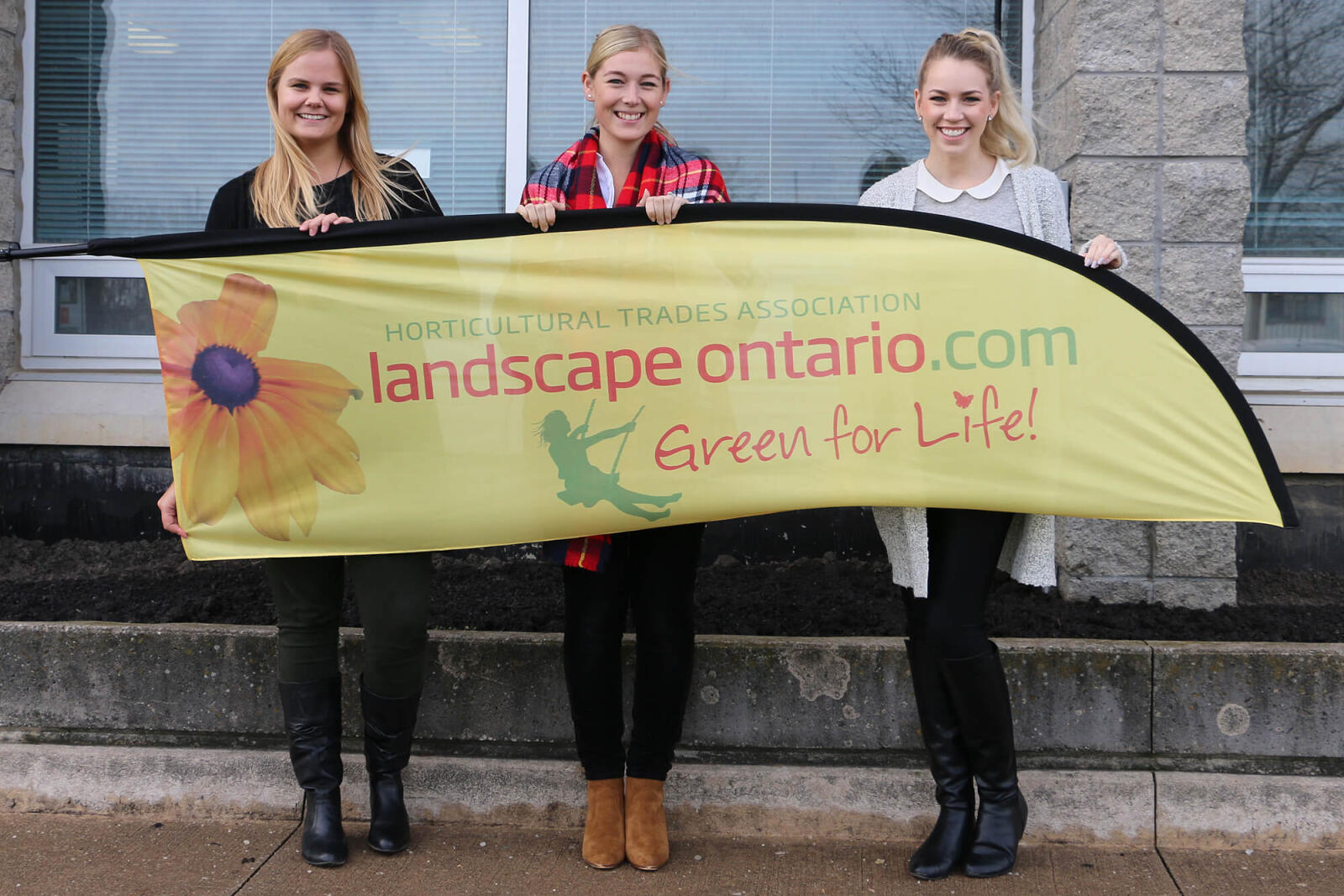 By Denis Flanagan CLD
LO Manager of Membership and Public Relations

Once again, we will be initiating a membership campaign this year. The vibrant, young and talented membership team of Cassandra Wiesner, Myscha Stafford and Meghan Greaves will be leading the charge (see photo).
Cassandra Wiesner
Cassandra is entering into her second year at Landscape Ontario and has a passion for the environment. She has proven to be a natural fit with many of our programs and has already established a bee hive and pollinator garden at the Milton site and will be reviving the LO Environment Stewardship Committee. On an daily basis, Cassandra deals with numerous member and potential member inquiries, oversees our data base (which includes updating student members), promotes LO and members via Instagram and deals with many other tasks. Cassandra will be playing a big part in the membership campaign.
Myscha Stafford
Myscha now has three years of experience under her belt in various roles with LO. With her experience, an obvious talent for connecting with members and a knack for creating powerful presentations, she is certainly up to the challenge of overseeing our 2017 membership campaign. Following a successful governance meeting with over 40 members in early December, Myscha will continue to inspire and support the chapters to increase membership by hosting first-class meetings and events. Myscha is organizing our messaging at Congress and is implementing a strategy to follow up with the overwhelming amount of leads generated at the show.
Meghan Greaves
Meghan is the most recent addition to our team and is working part-time during the membership campaign. Meghan will start by concentrating on the critical step of member retention for existing members through personalized e-mails and phone calls. In January, Meghan will assist in the process of signing up new members. Meghan is also pursuing a full-time career in acting, which has proven to be a great fit — she has memorized the script explaining the many benefits of membership and has already proven successful in her role of being a persuasive salesperson.
Our short term goal is to succeed with an intensive campaign over the next two months, the results of which will be reported to the Provincial Board of Directors in February.
During the spring and summer months, we will continue our popular member appreciation days at Associate member's places of business. This has proven to be a great way to reach out to potential members. We will continue to support the many chapter events and ensure any community projects are promoted to local media.
Our long-term goal is to reach 3,000 members in 2017 to coincide and celebrate Canada's 150th birthday.
Be on the look out for LO's Marching Millennials, they mean business!
---
Denis Flanagan can be reached at
dflanagan@landscapeontario.com
or at 905-875-1805, ext. 2303.