February 9, 2022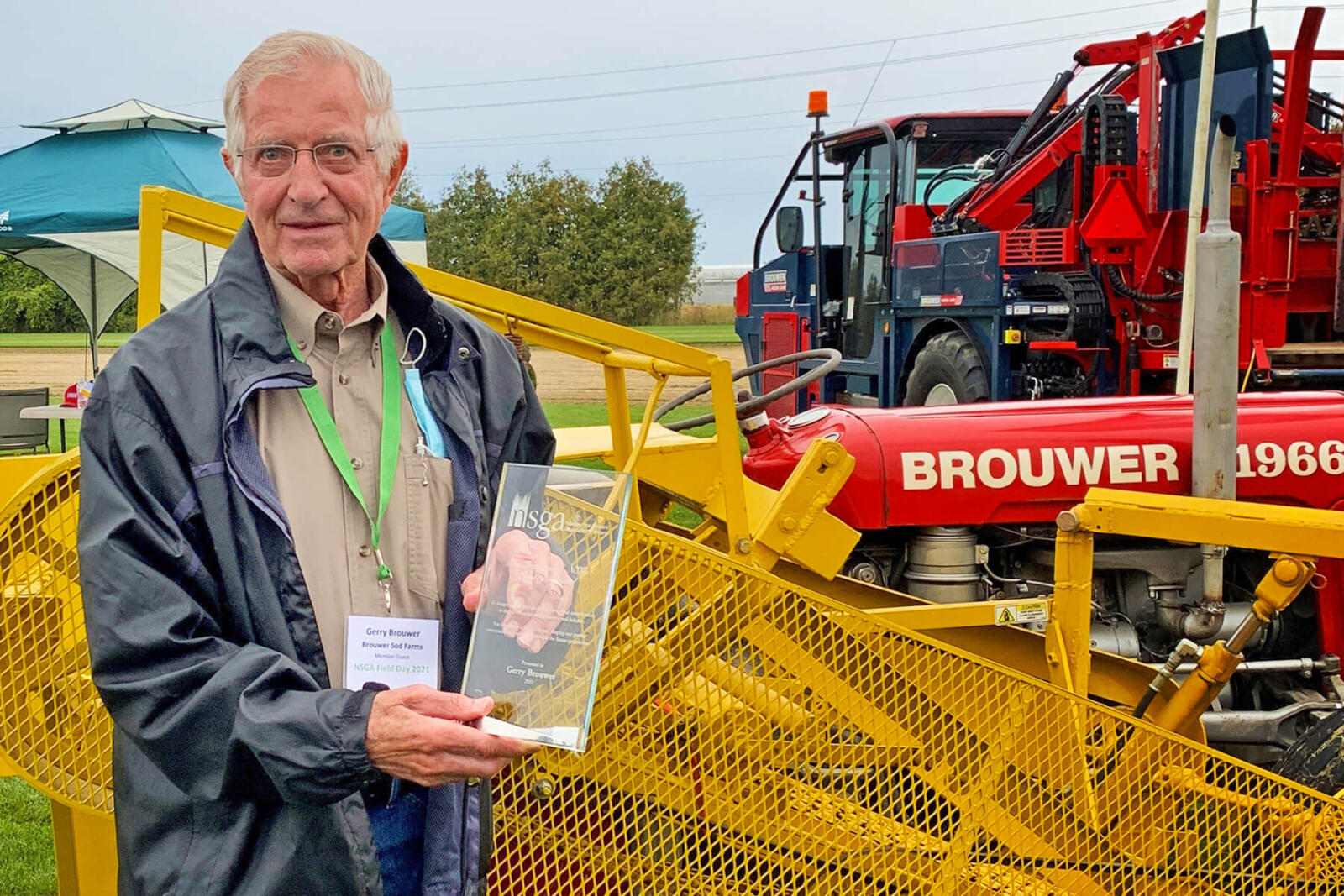 Gerry Brouwer receives inaugural NSGA Legacy award
Congratulations to longtime Landscape Ontario member Gerry Brouwer, founder of Brouwer Kesmac in Keswick, Ont., who was recently awarded the first ever Ontario Legacy Award by the Nursery Sod Growers Association of Ontario (NSGA).

Brouwer received the award at the Visser sod farm in Orono, Ont., at the association's annual field day. Brouwer was chosen for the award for his contribution and innovation in the sod industry.

Brouwer made the first sod harvester in 1966 and began manufacturing sod harvesters by January of 1972. The Brouwer sod harvester revolutionized the way sod was harvested worldwide and galvanized the Brouwer name, becoming synonymous as the most used sod harvester in the turf industry. Brouwer's accomplishments and long-standing commitment to progression and advancement in the turf industry are a testament to Brouwer Kesmac's longevity and dedication to meet the future needs of sod producers worldwide.