April 15, 2015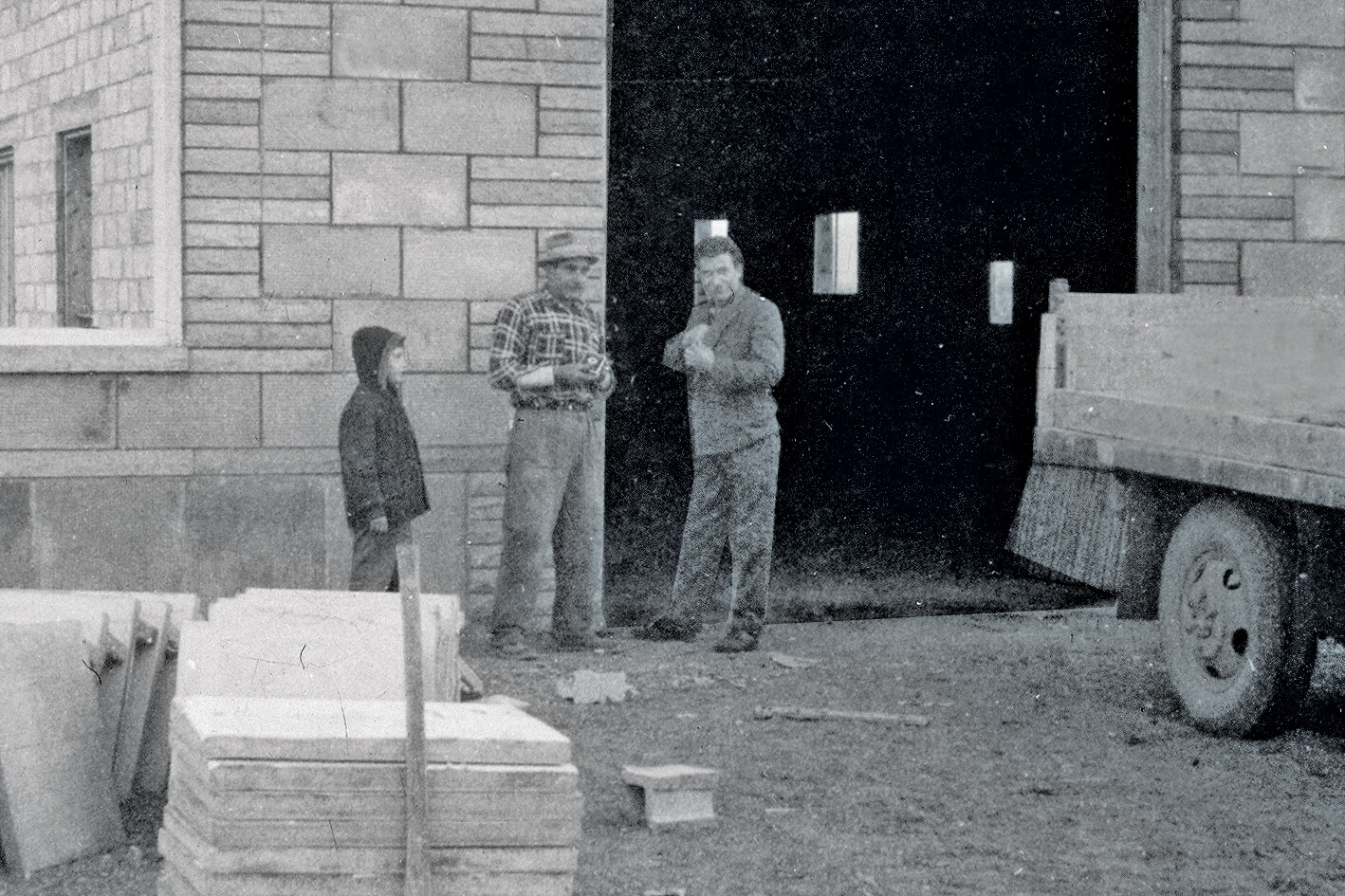 Family at Best Way Stone proud of growth over 50 years
The people at Best Way Stone in Woodbridge show great pride in the achievements from three generations of family members who have worked together to grow the business that began 50 years ago.

The genesis of Best Way began with Angelo Pignatelli and his son Paolo, who had emigrated from Cassino, Italy. Paolo remembers the early days before the company was formed, when he and his father (now deceased) installed patios. "My dad was a stone mason, who brought the skill over from Italy," says Pignatelli.

By 1965, business had improved so much, that Best Way Stone began. The company manufactured patio slabs, window sills and building stone in a small Richmond Hill factory.

When asked how the name Best Way came about, Pignatelli laughs, saying there was a company by the name. "My father felt that the name showed the pride that we had about their work."

Frank Pacitto joined Best Way as a partner in 1974. At the time he made his living as a photographer for Eaton's catalogue, but had worked part-time at the family business for a number of years, making his transition into the business fairly easy.

In 2000, Remo (Ray) Pignatelli became the third partner at Best Way. He had been working at the family business all his life, "since he was old enough to swing a hammer."

Initially, the family business produced stone by hand. That all changed in 1978, when one of the first machines of its kind in Canada to produce interlocking stone was brought into the company. At the time, interlocking paving stone was going through a dramatic increase in popularity among homeowners.

Best Way Stone partners are shown in photo: seated, Paolo Pignatelli, with Frank Pacitto, standing left, and Remo (Ray) Pignatelli.
---
Another expansion took place in 1986, when Best Way opened a new location in Woodbridge. In this facility, three production machines were bought, which produced interlocking paving stones, patio slabs and window sills. Pacitto says that besides increased production, the new equipment allowed the family to come up with new designs, colours and material.
The product line was rapidly increasing. Every year new looks were added, such as tumbled pavers. Stone was becoming a dominant look in many gardens.
Another major expansion took place in 2001, when Best Way brought in state-of-the-art equipment, including a patio slab production machine. This replaced a system that Paolo had invented over 20 years before. The Woodbridge facility was now fully automated.
Pacitto says that as the popularity of stone grew, the construction industry was starting to use stone in more and more prestigious locations. By 2010, demand for more product and a wide variety of designs, brought Best Way to another stage of expansion.
More state-of-the-art equipment was required. The Uxbridge plant was opened creating a fully-automated production plant, helping to company meet the growing demand for product.
The company has also expanded its distribution area with centres in the U.S., Nova Scotia and Quebec, although Ontario remains the largest market for stone. "I see the present growth is non-stop," says Paolo.
"The future is definitely bright," says Frank Pacitto. He cites many long-time clients who believe in the special connection that an owner-operated business can provide. "We are one of the very few family-run companies in the industry."
Third generation members of the family in management now include John Pignatelli, Paul Pignatelli, Jeff Pacitto, Andre Pacitto, Daniel Pignatelli and Erica Pignatelli. They continue the sense of pride that was handed down from Angelo Pignatelli 50 years ago.